With the goal to inspire the next generation of singer-songwriters and music producers; The Songwriter Music College was founded by Mr Eric Ng and Ms Xiaohan to bridge music education and industry. Celebrating our 1st Anniversary, TSMC hosted our 2nd open house here at The Yards.

Here are 5 things you might have missed out at TSMC Open House 2019, and why you need to be here for our next event!

Sharing session by veterans in the music industry
Our Principal, Mr. Eric Ng, and Creative Director, Ms. Xiaohan discussed what makes a good music demo and the process of publishing. Many of the attendees enjoyed " Songwriting: From Basics to Brilliance" talk as they could learn from veterans in the music industry about passion, collaborations, and initiative to grow and develop further.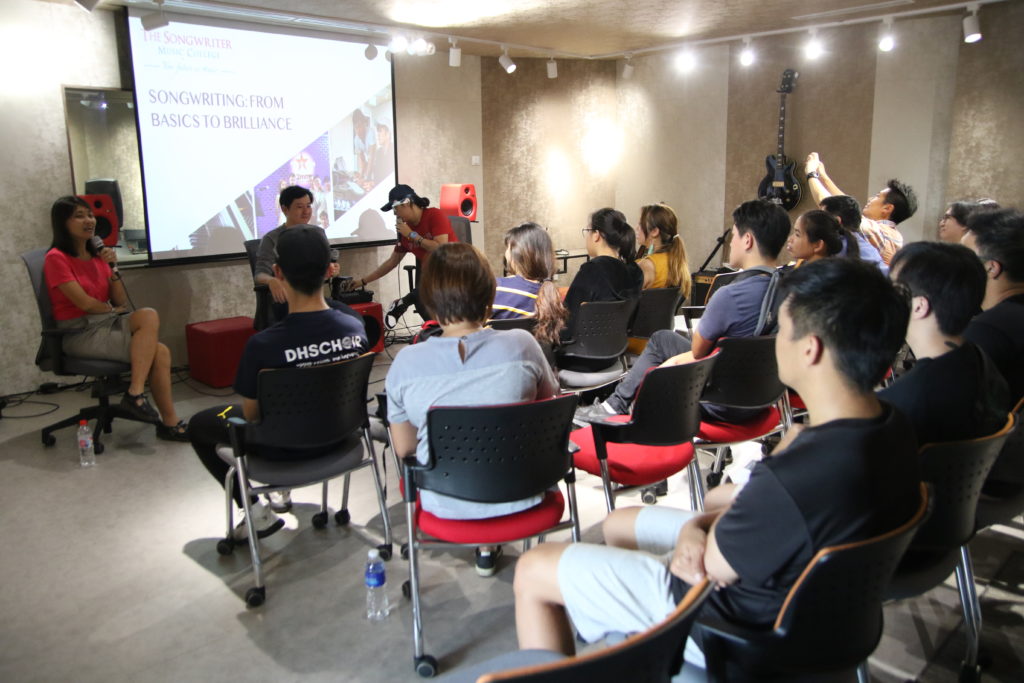 Launch of SpinnUp App here in Singapore!
Aspiring musicians were also in for a treat as Mr. Kenny Ong from Universal Music Group launch SpinnUp, an application for musicians here, FIRST IN SINGAPORE and SOUTHEAST ASIA! The SpinnUp application allows musicians to publish their songs easily and reach more fans across streaming platforms such as Apple Music, Spotify, Youtube and many more! All TSMC students were also given a one-year free subscription! Find out more about SpinnUp here! https://spinnup.com/as/

FREE Songwriting Workshops
Conducted by songwriters who have written for international artistes, our lecturers shared their knowledge with the attendees on music production. As part of the core modules, which all students are required to sit for, learning how to operate a Digital Audio Workstation (DAW) is very crucial to create a decent demo. Award-winning songwriter, Mr. Ken Chong demonstrated the basics of DAW and how to create simple tracks to form melody and arrangements. Mr. Jason Chong, multi-instrumentalist, exemplified the importance of DAW by creating a recording on the spot with our student Benjamin Hum. The workshops were well received and the participants understood more about what to expect during their course of study.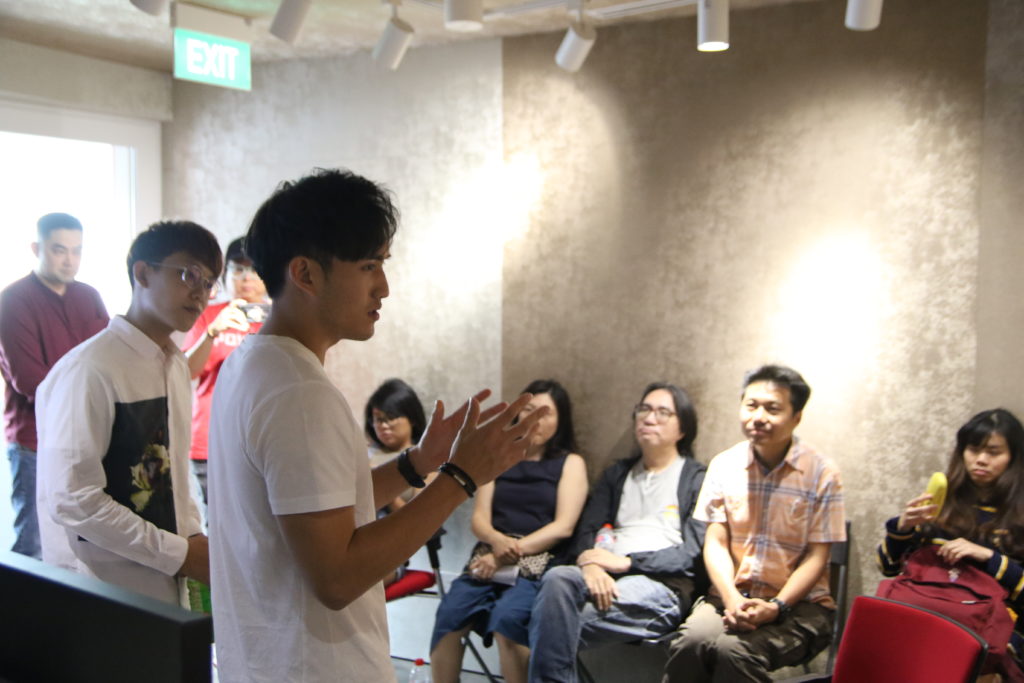 Forum conducted by singer-songwriters and music producers in the industry
Having a career in music is never easy, especially in Singapore. The inspiring session by Singer-songwriter, Ruth Kueo Miaoru, and Songwriter, Music Producer, Jaydos, allowed participants to interact and meet musicians who decided they wanted to overcome musician stereotypes. Both musicians shared what was it like facing financial struggles, rejections on their work and how it led them to explore other geographic locations such as Malaysia, Taiwan, and China.

A gathering of people passionate about music
From veterans in the industry to aspiring musicians, the TSMC Open House 2019 was more than an open house but a gathering of people who are passionate about music and wanted to make a difference in the industry. TSMC hopes to encourage more collaborations among established musicians and aspiring musicians alike. The heart of TSMC is to groom the next generation of musicians and train them to open up new frontiers in the industry.

We are glad that everyone enjoyed themselves and learnt something from the open house! All the best to our incoming batch of students and we look forward to more great music from you guys!

Don't miss our upcoming events happening in January and February 2020!

Unlocking Eastern and Western Music Territories

As music and musicians advance and navigate uncharted territory, we find our embedded purpose in growth through the journey of making music.

Join local songwriters, Josh Wei and Eric Ng, as they discuss both the Western and Mandarin Pop Music industry. This sharing session aims at helping Singaporean musicians learn how to adapt interculturally to their environment and geographic location. The discussion will be lead by a question and answer session, allowing our musicians to deeper understand the comparative perspectives of the different music scenes.

This event is a closed-door event on 31 January 2020. A Facebook live will be broadcasted at 7-9 pm. Follow our FB page now for more information!

TSMC Course Preview

Come and join us to explore how our courses help in turning your passion into a career! Hear our students' experiences and discover how TSMC empowered them to seek success in their music career and life. Exclusive discounts will be given to save on your course fees too!
Spark your talent and start your journey in the music industry with us now!

Date: 6 February 2020 (Thursday)
Time: 7:00PM – 9:30PM
Venue: The Songwriter Music College, The Yards, 406 Joo Chiat Place, #04-21 , S428084
RSVP at http://bit.ly/tsmccpfeb2020
Find out more about us at www.tsmcollege.edu.sg or contact us at 6208 2727!